Create Music Player Style Tab Layout in Android Studio
Curious, How to create A Music Player Android Application ? Don't worry I have created Series of YouTube videos where i have created a Android Music Player Application With a Tabbed Layout.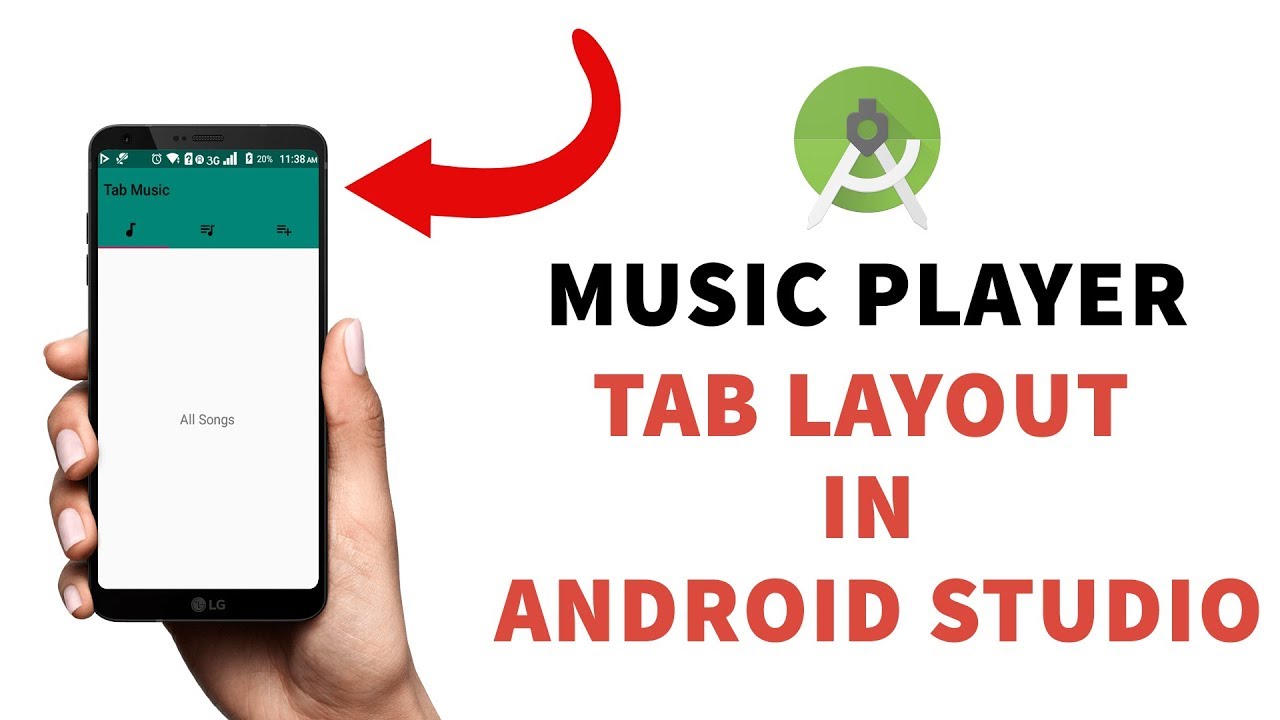 This is a multiple videos / multiple blog post Android Studio Project so sit tight and code.
Music Player Style Tab Layout

This blog post is for the step by step explanation of what i did in the videos, i will try to explain every bit of code that i have written to create the Music Player Application so far in android studio.
As i said, this post is for the people who are coming from my YouTube video but if you end up here from any other place, please checkout my Music Player App Development playlist below, so that you can catch up with the things i am going to explain further in the blog post.
Start by creating a empty android application,
Step 1: Set Up Tab Layout and Tab Item With Android Design Library
We need android Design Library to use Tab Layout. So Add the Design Support library in the App Gradle File
implementation 'com.android.support:design:28.0.0'
We are creating a Tab Layout With, Three Tabs in it and We are using custom tab icon to indicate the tab item inside the tab.
Icon that are used for the tab item are the vector assets generated by android studio as shown in the video.
A Custom Toolbar is Also used with the layout, Since It Will give more control over out toolbar in the app, We can customize it according to our requirement.
A View Pager is required to hold the fragments that are assign for each of the tab item, when the tab item is clicked the view page display the appropriate layout assigned for the tab item. A PagerController Class is used in the video to handle this operation
Step 2 : Create Blank Fragments For Tab Items
Next Step is to create Blank Fragments For the Tab Items , Go Ahead and Create Blank Fragments as shown in the video.
Step 3: Please watch the video , I am too lazy to write all the steps.
Thanks , Follow our Blog for Free android studio projects for beginners